BRIDGEWOOD ESTATES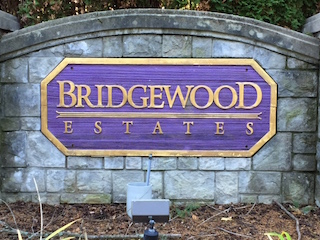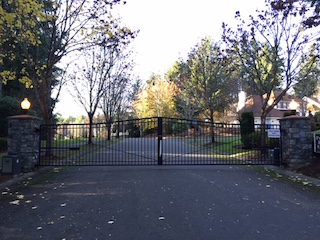 Bridgewood Estates is a great gated community in Gig Harbor. It is located off of the first exit after crossing over the Tacoma Narrows Bridge on Jahn Avenue. This prime location gives the residents of Bridgewood quick access to the highway and only minutes away from Uptown Shopping Center, Harbor plaza, and Olympic Village. This is the pulse of the Gig Harbor, where you will find the Galaxy Movie Theater, grocery stores, restaurants and medical centers, coffee shops, specialty boutiques and much more.
Bridgewood broke ground on its first phase of homes in 1994 and finished up their last phase in 2001. There are about 114 homes, ranging from 3-4 bedrooms. This community offers a huge selection of homes, varying in sizes from 1,800 square feet to a little over 3,300 square feet. The generous lot sizes average right under half an acre.
The landscaping of this community is just remarkable. Backyards are filled with towering Evergreens and the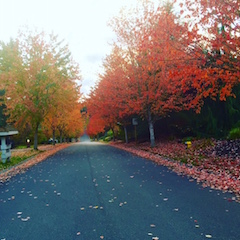 streets are lined with beautiful Oak and Maple trees. When the leaves change colors in the Fall it is a beautiful site to come home to everyday. Should we get a dusting of snow in the winter months the neighborhood is turned into a beautiful winter landscape. No matter what season it is your eyes will be stimulated by the captivating beauty of this neighborhood.
Here is what Bridgewood Resident, Lynne Pelczar, had to say about the neighborhood:
WHAT IS SO GREAT ABOUT YOUR NEIGHBORHOOD?
Bridgewood is great because of many things, but primarily, for me it's location. It's close to the bridge so access to the freeway is good. I also think it's great because there is an HOA to keep the grounds looking great, homes up to code, etc. It is a rural setting close to urban access.
WHAT DO YOU LOVE ABOUT LIVING HERE?
We love living in Bridgewood because it is serene, peaceful, pretty with big lots. I love the sidewalks, tree lined streets and a nice mix of families and retirees. We also love how well maintained everyone keeps their home. My kids feel safe as well. The play freely outside with their friends.